California Senate Bill 24 would mandate all 34 public universities to distribute RU-486 abortion drugs—an abortion up to 10 weeks pregnancy—from their student health centers on campus. Because there is a funding shortfall by the millions, this program would end up raising student fees, according to the University of California (UC) and California State University (CSU). Though about $10 million will be provided in private funds, the UC estimated that they would need an additional $8 million in the beginning stages of this program, with another $3 million of ongoing costs for the following two years, and the CSU would need even more. You can read more about the bill here.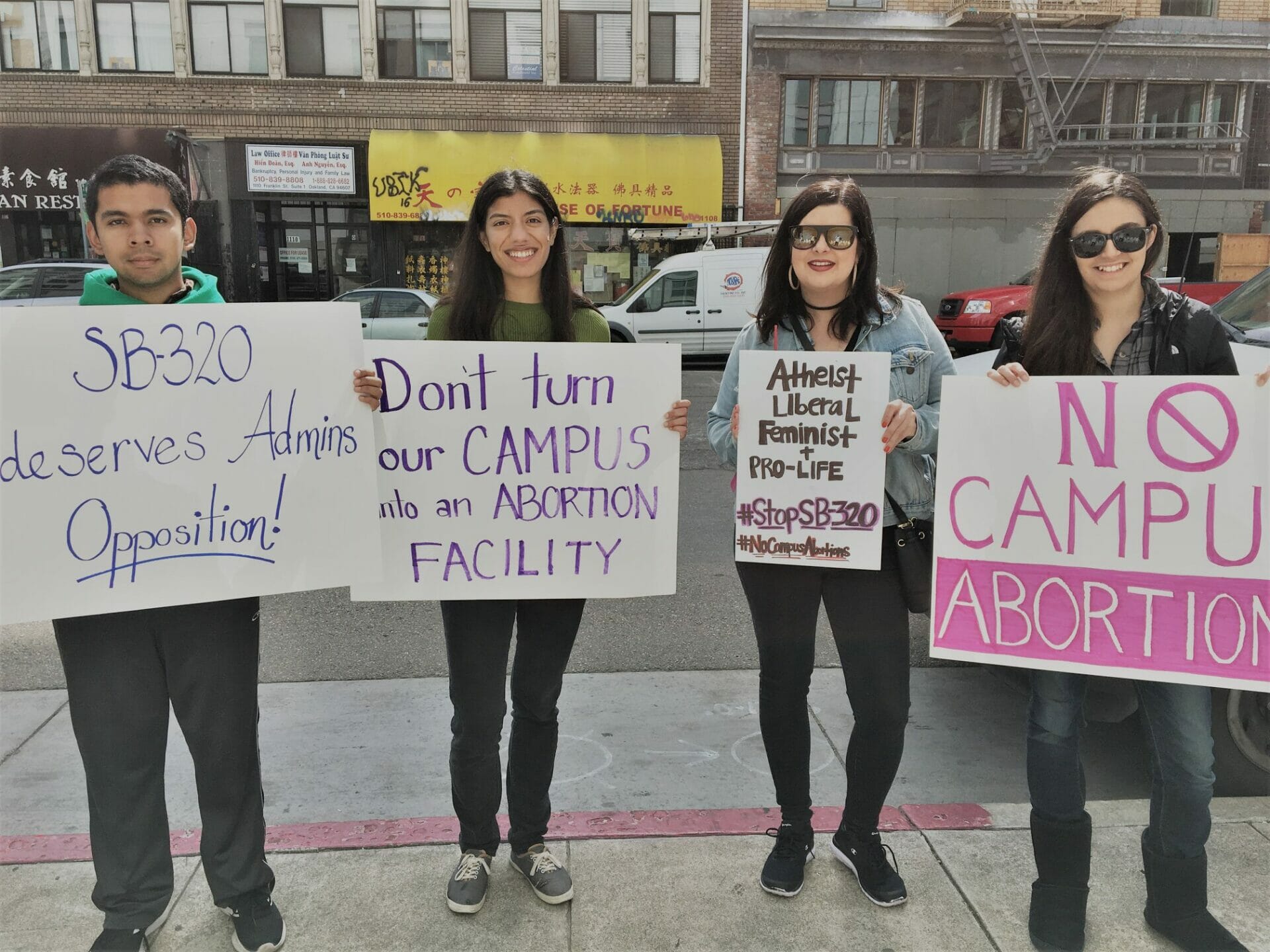 Though the bill was vetoed by pro-choice Former Governor Jerry Brown last year, it has made its way through all legislative committees once again. This past Friday, after a series of last-minute, desperate attempts to keep the bill alive, it passed the final round before landing on the new governor's desk, awaiting either a veto or a signing into law. The decision must be made on or before October 13th.
Just one week before the deadline for the Assembly Floor vote, Senator Leyva, the bill's author, added several amendments to the bill, including stronger language supporting "telehealth services"—a dangerous technique that is strongly criticized by the FDA. Recently, the Department of Finance, Governor Newsom's chief financial advising committee, officially opposed the bill, writing a strong analysis outlining the reasons why the program is fiscally irresponsible.
It looks like Senator Leyva got the hint that Gavin Newsom might actually veto this thing, so on Sept 6th, pro-abortion legislators decided to abuse their power and add $10 million to California's budget from the "Office of Emergency Services," specifically for abortion "health centers." This part of the budget reads:
"The funding appropriated in this item is for the California Health Center Security Grant Program to help health centers that provide abortion services and may be the targets of violence and vandalism. Up to 5 percent of the amount appropriated in this item may be used for administrative support costs."
For months, Senator Leyva has been trying to scare legislators into believing that student health centers need extra funds to "help with security" because they would be "targets of vandalism." Abortion advocates would be targeted? Have they been on a college campus lately? Abortion advocates are the consistent perpetrators of violence & vandalism towards pro-life students.
That's right, California. Our representatives are using our tax dollars to "fix" the funding hole that Leyva couldn't fill.