On August 1st, Students for Life of America hit the streets of Washington, D.C. to paint a very important message on the street in front of Planned Parenthood: Black Preborn Lives Matter. Unfortunately, though we were ready with paint and volunteers, D.C.'s Mayor Muriel Bowser had ordered six police cars to meet us there and arrest anyone who touched the street with paint. Long story short, two of us were arrested for chalking instead (which is perfectly legal, by the way) and legal action will be taken against the city. Read more about our experience here.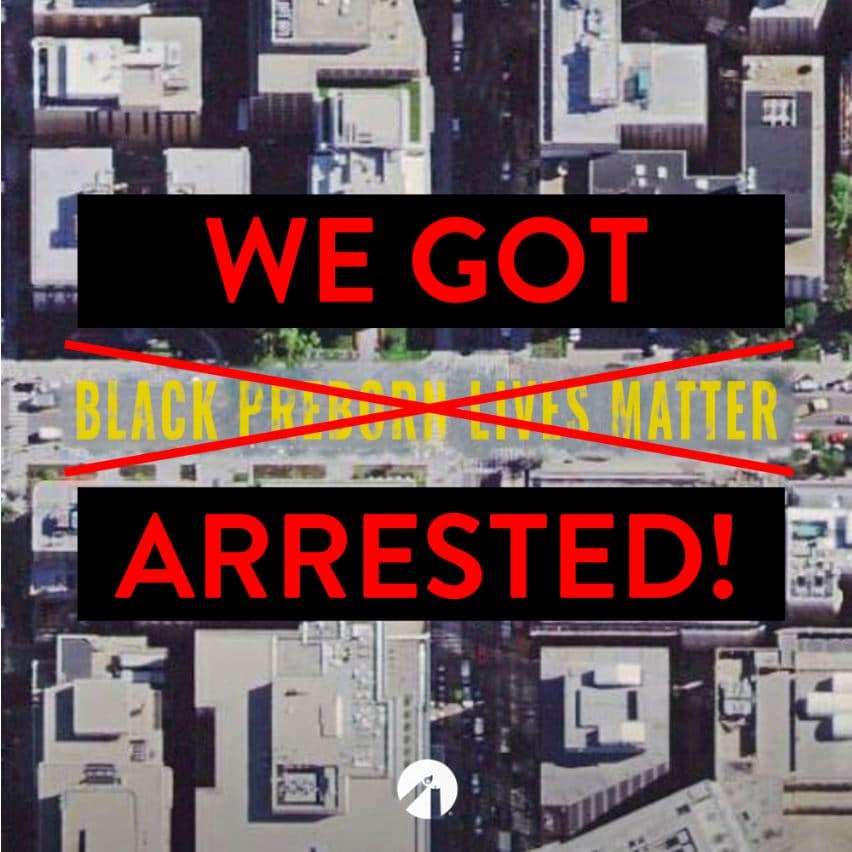 But Students for Life isn't going to take this First Amendment violation lying down – not even a little. We're already scoping out other cities to paint this important message in partnership with the Frederick Douglass Foundation.
And we'd like to hear from you.
Where would you like to see us paint the street with Black Preborn Lives Matter?